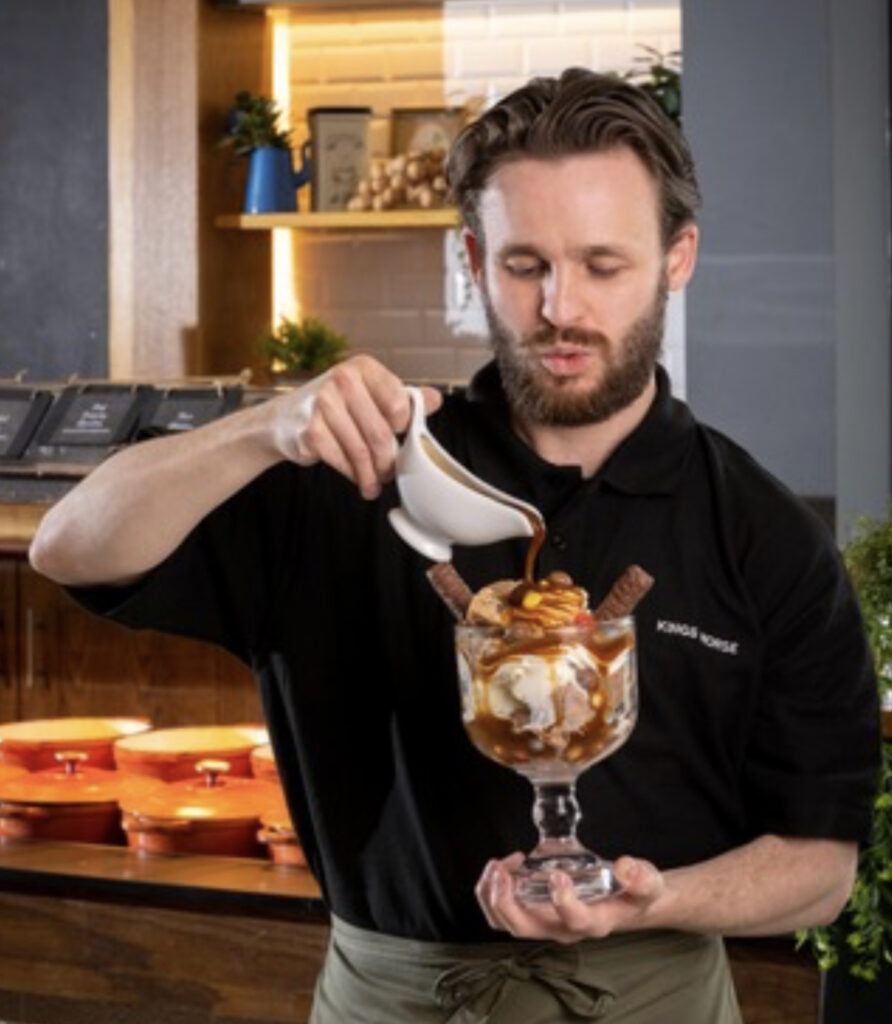 Carvery lovers are being challenged to devour the ultimate carvery sundae topped with – GRAVY to bag themselves a free carvery upon their next visit.
The limited-edition Carvery Sundae consists of either the brand's 'ultimate ice cream sundae' (2 x scoops vanilla & chocolate ice cream, Twix, Maltesers and Smarties) or the Choctastic Sundae (1 x scoop vanilla & chocolate ice cream, lava cookie, Twix, Maltesers and Smarties) with a ladle of Greene King Pub & Carvery's own gravy drizzled on top.
Customers will need to ask for a topping of gravy on their sundae when ordering, and anyone who finishes gravy-licious Carvery Sundae will get their next carvery meal for free. The Carvery Sundae will be available only on Sunday 26th November & Sunday 3rdDecember at 40 participating sites across the UK.
Sophie Howells, Marketing Manager for Greene King Pub & Carvery said, "The Carvery Sundae is the perfect balance of sweet and savoury, featuring two types of ice cream, and a wide range of toppings. The hot gravy might not be for everyone, but it certainly makes for a unique experience! Best of all, if you finish it, you get your next carvery on us!"
"Once you've polished off your Carvery Sundae, a team member will give you a receipt to redeem a carvery meal the next time you're in pub."
As well as a range of ice cream and other desserts, customers at Greene King Pub & Carvery can enjoy a selection of three 14-hour slow cooked glazed meats, available every day.
The limited-edition Carvery Sundae is available Sunday 26th November & Sunday 3rdDecember, to find your local visit: https://www.greeneking.co.uk/pubs-near-me/pub-and-carvery