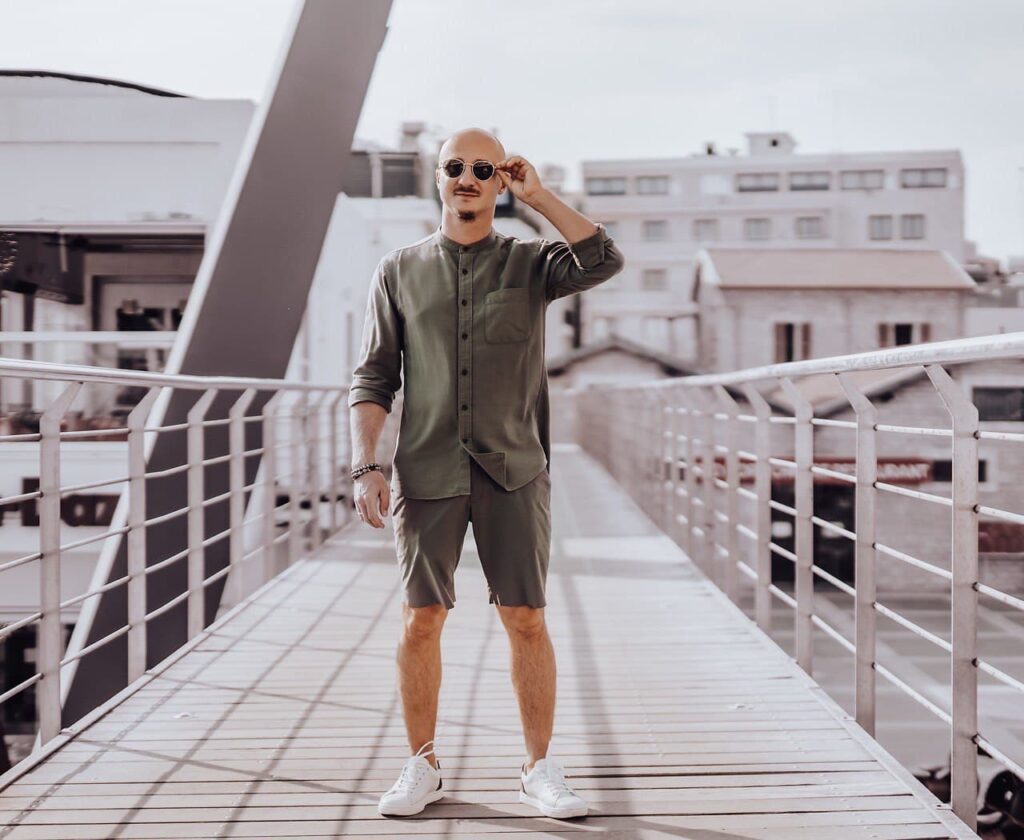 IT asset management is a complex and labor-consuming process. Especially when there are a great number of different companies in the investor's portfolio. In addition to analyzing the activities and profitability of existing companies, an investor should constantly keep abreast of new trends and analyze a ton of information in order to expand the portfolio, maintain, and increase profitability. Sergey Kartashov (Sergejs Kartasovs), CEO of Generation Partners, told us more details about this process and why investors pick up some startups and leave aside others.
Generation Partners mainly focuses on IT asset management. The main office of the company is located in Cyprus. According to Sergey Kartashov, this location is optimal for working with clients and partners in both Eastern and Western Europe as it takes you a maximum of three hours to reach almost any country. In addition, the island has a well-developed IT community and is popular for relocating startups.
'Our job is to monitor the market, select startups for investment, and analyze scrupulously their activities, in other words, study their idea, product, their business plan, how professional their management is, as well as calculate risks and forecast possible prospects. As a rule, out of a hundred projects, there are only a few that are worthy of investor attention,' says CEO of Generation Partners.
You may lose interest in most startups already at the moment of the first glance. Either these are ideas that are not supported by the development plan, or there are non-unique products that duplicate solutions that already exist on the market. It also happens that the idea looks promising and the product is ready or almost ready, but for experts it is clear that the project will not come through.
'About 90% of startups die during their first year. Of the remaining 10%, half do not survive the following five years. The reasons are quite different: from a simple lack of funding and conflicts in the team to the fact that startups are not ready to grow to a bigger company. The main problem of those who cross this threshold is monetization. There are really a few that reach a payback,' Sergey Kartashov shares statistical data. 'It may seem that it is impossible to calculate all the risks, but for a specialist it is not so difficult. Most startups have the same mistakes. And you can identify them  when studying the project in detail.'
The CEO of Generation Partners names three of the most common startup mistakes:
– Lack of a project development strategy. People who create startups are geeks with creative thinking. They get an idea and they shape it into a product. They often think that this is enough. But in today's world, even the newest, most unique and innovative development can get lost in the flow of information. And no one will ever know about it. Today, it is not enough to simply make a product. It is necessary to determine the target audience, communication tools, feedback tools, calculate the prospects for scaling the project, and much more. If a startup doesn't have it all (even at a basic level), it is doomed.
– Lack of a business model. Startups often come up with a unique product, but forget about monetization. The lack of a business plan dampens investor interest, and without it, startups usually die due to the lack of funds.
– Weak management. This problem is often revealed during the scaling phase. You can compare a startup to a living body with many interconnected organs. And if even one of these organs works poorly, the whole body suffers. Regardless of whether we are talking about developers, marketing, lawyers, or working with users.
'Of course, I can expand the list endlessly. There are conflicts in the team, and problems with founders who are inspired by their ideas but lack experience in business, and much, much more. But all this comes out with time, and the listed points can be spotted already during the initial analysis of the product,' assures Sergey Kartashov(Sergejs Kartasovs).
СEO Generation Partners notes that even if there is an unfinished strategy yet there is also a desire to improve it, investors are ready to get involved in the process and help find specialists, invite people from other projects. But if the key points are completely failed, then the investor interest will fail along with them.
Suggested for entrepreneurs: Setting up a U.S. business is quite easy and considered a trendy option for global startups. Read more about California incorporation to see how it works.