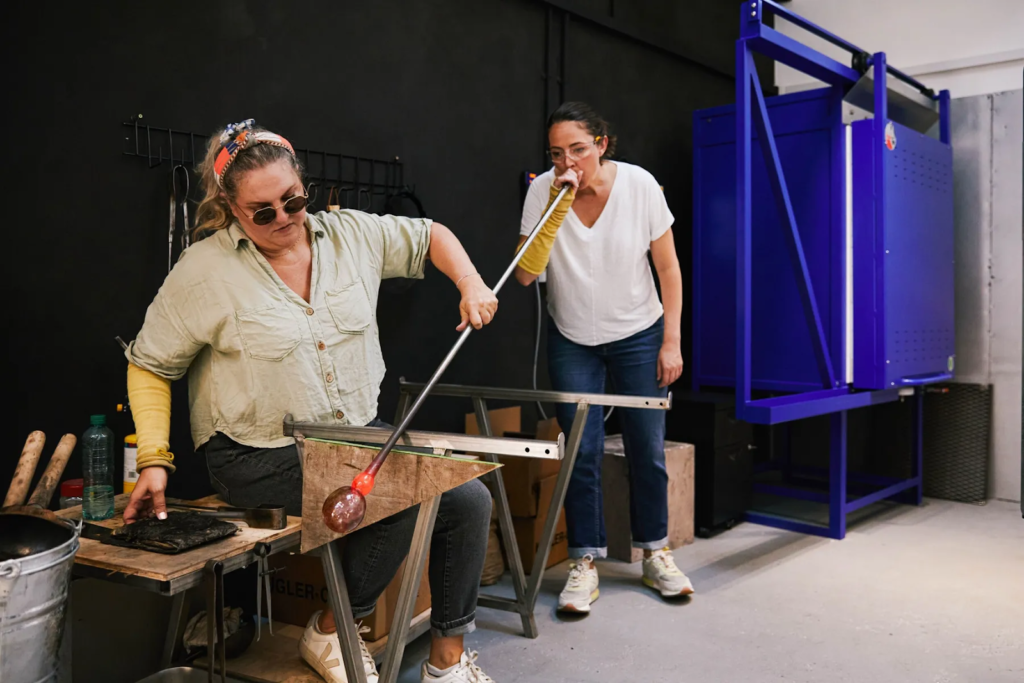 Wecandoo, the artisan workshop community connecting curious consumers with independent craft businesses, is calling on the public to shift away from big brands this Black Friday and spend with local businesses instead. Wecandoo has launched Craft Friday, a unique initiative offering a 15% discount on all workshops, as the platform waives its usual service fee to motivate the public to support small businesses.
From Thursday 23rd November to Monday 27th November, Londoners will receive exclusive savings when they book a workshop with one of the platform's 50+ artisans, who'll make 100% profit from the sale.
Edouard Eyglunent, co-founder of Wecandoo, said: "With the aim of safeguarding exceptional craftsmanship, we are thrilled to introduce Craft Friday. This initiative supports artisans dedicated to preserving the true essence of craft and sharing their know-how. Craft Friday brings the world of crafts closer to Londoners and celebrates the remarkable talents of local artisans. We hope that Craft Friday inspires consumers to prioritise local choices, appreciate the uniqueness of handmade crafts, and understand the importance of craft."
Laura Smith, London-based glass-blower and Wecandoo artisan, commented: "Craft Friday is a wonderful opportunity to champion local artisans and creative businesses. UK craft is thriving and represents a vibrant community of people across every corner of the country. Choosing to invest in craft through workshops transforms the seasonal shopping frenzy and not only supports small creative businesses and enhances our community, but also gives people an enriching opportunity to connect with their creativity".
In a world where 80% of Black Friday purchases end up in landfills or are poorly recycled, there's a more eco-friendly, conscious way to mark the season. Instead of filling your loved ones' homes with more consumer products, why not treat your friends and family to an immersive craft workshop where they can unleash their inner creativity, or attend a workshop yourself to create a handmade gift such as bonsai terrarium or a stylish shoulder bag.
With an impressive selection of 100+ workshops, Wecandoo's thriving craft community features carefully vetted experts who excel at connecting eager learners with passionate, experienced artisans. These artisans are excited to share their expertise and know-how, making every workshop a truly memorable experience. Since launching in the UK in July, Wecandoo's most popular workshops include:
Create your own set of bowls and a jug on the potter wheel
Discover screen printing and make your personalised creation
Get festive with glass blowing and create your own Christmas bauble and paperweight
Make your own Turcoman-style flatbread and mezze
Learn to make traditional Italian pasta
Prices start at £25.00 for an olive and oil tasting workshop, right up to £250.00 to handcraft your own leather backpack, and gift cards start from £25.00 – so there's something for every budget. Select workshops can cater to groups of up to 30 people for families or colleagues looking for an adventurous alternative to traditional Christmas functions. Check out https://wecandoo.uk/ for the most up-to-date list of workshops available.