Belfast companies support children in care
Belfast shipping company My Baggage has teamed up with local social enterprise Madlug to give children in care their own bags.
During the year-long business partnership, MyBaggage.com will be delivering Madlug bags to local councils across the UK and Ireland which will then be given out to children in the care system.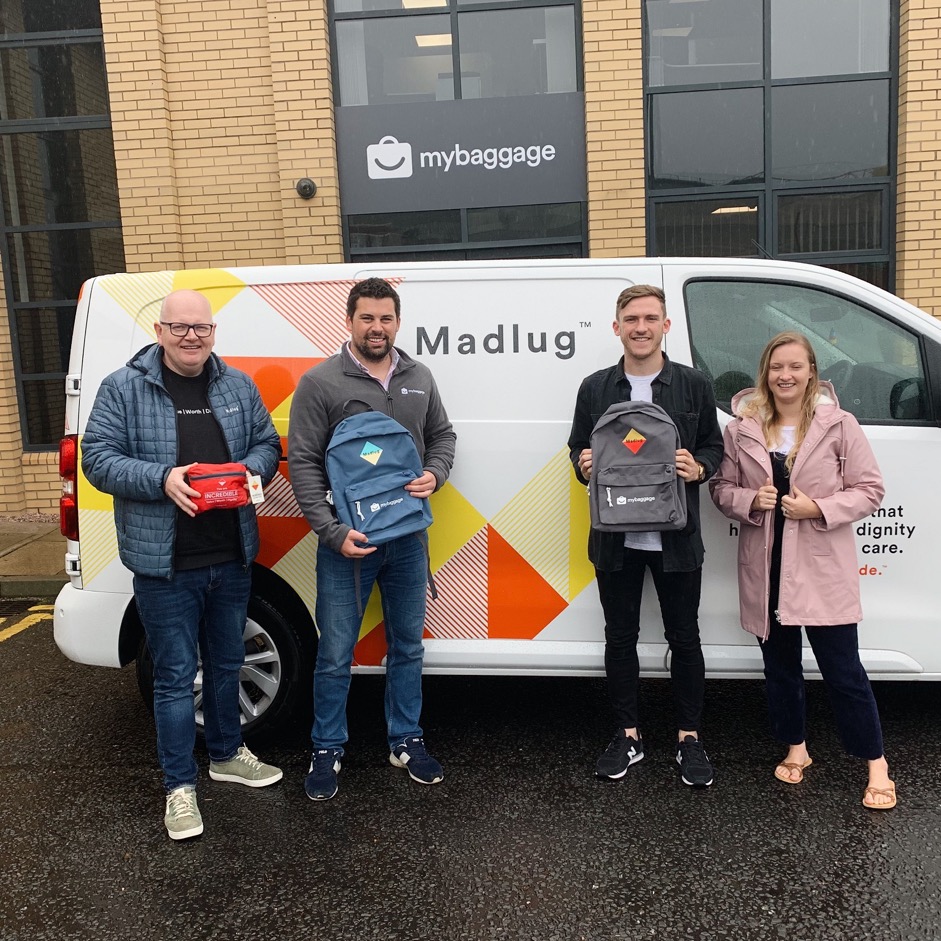 Madlug – which stands for Make A Difference Luggage – has donated over 10,000 bags to children since it launched three years ago. For every bag the Belfast company sell via the website, another is donated.
The bags are delivered to local councils and health trusts across the UK who hand them out to children.
Madlug was set up by youth worker Dave Linton in 2015 after he was heartbroken to learn that most children in care carry their belongings in a black bin bag.
He set out to do something about it and came up with his 'buy one, give one' approach which has seen thousands of bags going to the most needy.
Now the team at baggage shipping company MyBaggage will shipping the donated bags for local councils across the UK
Dave Linton, Founder and Managing Director of Madlug says, "In 2014 I was on a fostering course and found out many foster children moved their possessions in bin bags or loaned suitcases from foster carers. That was all I took from the session – it really moved me.
"Initially I planned to ask family and friends to donate their own bags but knew that wouldn't be enough. The solution I came up with works perfectly. For each bag bought, we'll donate another which means these amazing children get their own bag and dignity.
"We are just thrilled with our partnership with My Baggage. Their support has enabled us to ensure our bags are in safe hands when being shipped to children and young people in care across the UK."
Paul Stewart, Managing Director for My Baggage says, "It is great to be working with such a fantastic enterprise that is truly making a difference to children in care.
"It was a natural fit for My Baggage to work with Madlug in providing them shipping services for their giving bags across the UK and Ireland. Our staff love our custom My Baggage backpacks, it is a win-win!"