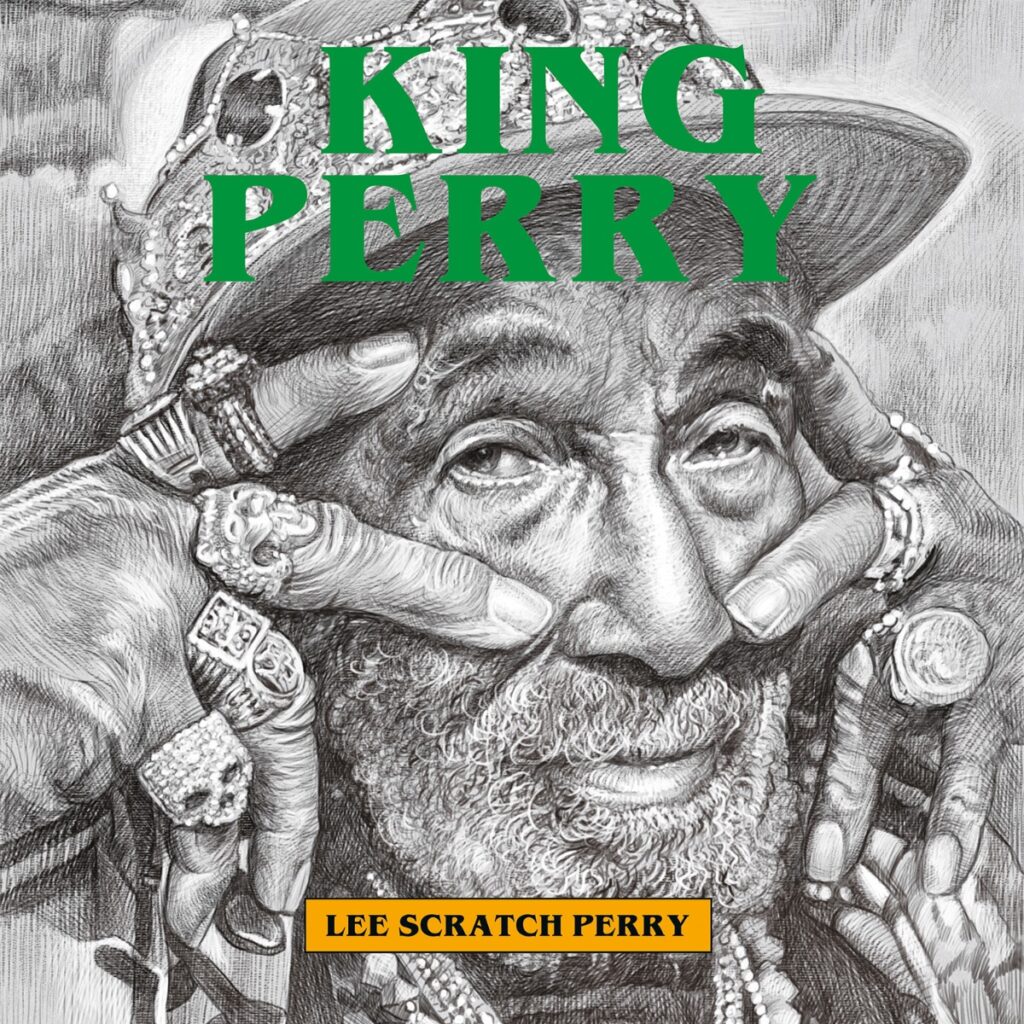 Dub innovator, studio icon and visionary master of reggae Lee "Scratch" Perry, who died in 2021 at the age of 85 is set to have his final work released.
"King Perry" represents the final studio album written, produced, and recorded with Grammy-nominated producer Daniel Boyle in the months before his passing and concludes an almost endless discography to his celebrated name.
The 12-track album sees Perry recording with an eclectic line-up of artists including Bristol's Tricky, South-London's GreenTea Peng and the Happy Mondays' Shaun Ryder, each representing a deeply creative alliance that brings their own free-flowing, distinct vocal and production qualities.
Prolifically active to the age of 85 with six decades in the music business, Perry's idiosyncratic vision left a deep legacy and a resounding influence spanning reggae, rock, hip-hop and dubstep. Once described by Keith Richards as "the Salvador Dalí of music" Perry opened profound new depths in Jamaican music. Equally known for his eternally youthful and hallmark chaotic dress sense, he originally earned his "Scratch" nickname from an early recording, The Chicken Scratch, in 1965.
The distinctive creative quality of relentless experimentation combined with a magical guiding philosophy led Perry to collaborate with U.K. producer Daniel Boyle who accurately replicated the analogue specifications found at the original Black Ark studios. The decade-long association began with the Grammy-nominated 2014 album "Back On The Controls", released on the revived Upsetter label, and continued with various productions through to 2019 with the Black Album, so called because the location for the recording was Abbey Road's Studio 2 – where the Beatles recorded the legendary White Album back in 1968.
"King Perry" captures the accomplished and creatively charged musician in Perry; joyful, intuitive, and always colourful, alongside guest talent sculpting musical textures through the manipulation of sonic space and rhythmic echoes.
With a desire to work within a dub framework unbound to new influences and genre opportunities like synthwave, drum & bass basslines, big beat and electronica, the genesis of King Perry began with ideas and files back and forth across the Atlantic where Perry was situated in the warmth of Jamaica.
Producer Daniel Boyle recalls that when he and Lee were in the studio, despite Lee being well into his eighties, he never sat down, stood standing all the time with a straight back, and only ever squatted to play the bongos. The pair's close relationship saw them working together up to just a few short days prior to Lee's sudden passing at the age of 85.
"Strangely Lee had asked to voice a track worked on by classical composer Hugo Bechstein who added piano and strings, quite out of sync with the rest of the set; his lyrics have him musing about going back to being a baby and being reborn, when the music stops, he just says "goodbye" – it's the last song on the album and it's the last song he recorded"
Notoriously eccentric with a lifetime behind the mixing board, Perry should be considered to be among the most innovative producers of the analogue recording era. Perry's work established the dub and roots reggae sound that Bob Marley made world famous, while his dub production, with its haunting use of space and echo saw his influence extend via the legions of music makers who have since adopted his ground-breaking use of sampling and reinvention of the role of mix engineer; stylistically and technically. Perry made his name in the late 1960s and '70s for producing some of the most cutting-edge reggae artists, with his Upsetter label helping establish many of the genre's greats, like the Wailers. As a performer, he won the Grammy for best reggae album in 2003 for his recording "Jamaican E.T."
Lee's career can be said to have settled into five identifiable periods, first of all his time at Clement Dodd's Studio One label as an artist, arranger and fixer, then his movement into production including the launch of one of reggae's most successful and productive riddim machines – the Upsetters, followed by his role in guiding Bob Marley and the Wailers towards their superstardom and eventual world domination of the reggae genre, then his creation of the Black Ark studios where he would take the sonic capabilities of reggae into new dimensions and higher heights, producing a body of work unparalleled in reggae and unique in modern music.
"King Perry" further preserves the memory of a not only a musical visionary but a true collaborator – defined by a reassuring force of power, eccentric to the very end.