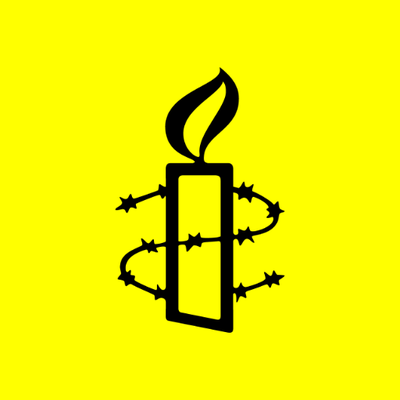 Israeli authorities have dramatically increased their use of administrative detention, a form of arbitrary detention, of Palestinians across the occupied West Bank; extended emergency measures that facilitate inhuman and degrading treatment of prisoners; and failed to investigate incidents of torture and death in custody over the past four weeks, Amnesty International said today.
Since 7 October, Israeli forces have detained more than 2,200 Palestinian men and women, according to the Palestinian Prisoners' Club. According to Israeli human rights organization HaMoked between 1 October and 1 November, the total number of Palestinians held in administrative detention, without charge or trial, rose from 1,319 to 2,070.
Testimony from released detainees and human rights lawyers, as well as video footage and images illustrate some of the forms of torture and other ill-treatment prisoners have been subjected to by Israeli forces over the past four weeks. These include severe beatings and humiliation of detainees, including by forcing them to keep their heads down, to kneel on the floor during inmate count, and to sing Israeli songs.
"Over the last month we have witnessed a significant spike in Israel's use of administrative detention – detention without charge or trial that can be renewed indefinitely – which was already at a 20-year high before the latest escalation in hostilities on 7 October. Administrative detention is one of the key tools through which Israel has enforced its system of apartheid against Palestinians. Testimonies and video evidence also point to numerous incidents of torture and other ill-treatment by Israeli forces including severe beatings and deliberate humiliation of Palestinians who are detained in dire conditions," said Heba Morayef, Regional Director for the Middle East and North Africa.
"The summary killings and hostage-taking by Hamas and other armed groups on 7 October are war crimes and must be condemned as such, but Israeli authorities must not use these attacks to justify their own unlawful attacks and collective punishment of civilians in the besieged Gaza Strip and the use of torture, arbitrary detention and other violations of the rights of Palestinian prisoners. The prohibition against torture can never be suspended or derogated from, including – and especially – at times like these."
Amnesty International researchers interviewed 12 people, including six released detainees, three relatives of detainees, and three lawyers working on recent arrests. Researchers also reviewed testimonies shared by other released detainees and analysed video footage and images.
Torture and humiliation
Amnesty International has for decades documented widespread torture by Israeli authorities in places of detention across the West Bank. However, over the past four weeks, videos and images have been shared widely online showing gruesome scenes of Israeli soldiers beating and humiliating Palestinians while detaining them blind-folded, stripped, with their hands tied, in a particularly chilling public display of torture and humiliation of Palestinian detainees.
In one image analysed by Amnesty International's Crisis Evidence Lab, three Palestinian men, blindfolded and stripped of their clothes can be seen beside a soldier, wearing a green olive uniform like those worn by the Israeli ground forces. A Haaretz investigation published on 19 October found that the image was taken in Wadi al-Seeq, a village East of Ramallah, on 12 October. One of the three victims depicted in the photograph told Amnesty International that he had initially been held and beaten by settlers but two hours later an Israeli military jeep arrived:
"One of the Israeli officers who came, approached me and kicked me on my left side, then jumped on my head with his two legs pushing my face further into the dirt and then continued kicking me as I was head down, into the dirt, with my hands tied behind my back. He then got a knife and tore all of my clothes off except for my underwear and used part of my torn clothes to blindfold me. The beating to the rest of my body did not stop, at one point he started jumping on my back – three or four times – while yelling 'die, die you trash' … in the end before this finally stopped, another officer urinated on my face and body while also yelling at us 'to die'."
Amnesty International also spoke to two women who were arbitrarily detained for 14 hours at a police station in occupied East Jerusalem where they were humiliated, strip-searched, mocked and asked to curse Hamas. They were later released without charges.
In a video first published on social media on 31 October and analysed by Amnesty International's Crisis Evidence Lab, nine detained men, who based on identifiable accents are Palestinian, can be seen, some stripped naked and others half-naked, blindfolded and handcuffed, surrounded by at least 12 soldiers wearing olive green uniforms and equipped with either M4A1 or Tavor X95 assault rifles. Both uniforms and weapons are standard issue equipment of the Israeli ground forces. One of the soldiers is seen kicking one of the detainees in the head. Another video analysed by Amnesty's Crisis Evidence Lab uploaded to platform X (formerly Twitter) on 31 October shows a blindfolded person, likely Palestinian, along with an Israeli army sergeant mocking the prisoner and dancing around him.
A recently released Palestinian detainee from occupied East Jerusalem, who spoke to Amnesty International on condition of anonymity, said how Israeli interrogators subjected him and other detainees at the Russian Compound (al-Maskoubiyeh), a detention center in Jerusalem, to severe beatings which left him with bruises and three broken ribs. He also highlighted how Israeli police interrogators beat them continuously on their heads yelling at them to always keep their heads down, while ordering them to "praise Israel and curse Hamas." He added: "even when one of the 12 detainees with us in the cell did that, the beating and humiliation did not stop."
Since 7 October, according to the Israeli authorities, four Palestinian detainees have died in Israeli detention facilities in circumstances that have not yet been impartially investigated. Two of the four are workers from the occupied Gaza Strip, held incommunicado by the Israeli army in military detention centres, whose deaths were only made public by the army after an inquiry by Israeli newspaper Haaretz.
Under international law, torture and other ill-treatment committed against protected persons in an occupied territory is a war crime. The detention of protected persons outside the occupied territory, as is the case of Palestinian prisoners from the OPT held in Israel, is also a violation of international humanitarian law as it amounts to forcible transfer.
Inhuman and degrading treatment in prisons
The Israeli Prison Service informed human rights group HaMoked that as of 1 November it is holding 6,809 Palestinian prisoners. On 31 October, the Israeli authorities extended by one month the "state of emergency in prisons" which grants Israel's National Security Minister virtually unrestrained powers to deny sentenced prisoners access to visits by lawyers and family members; to hold detainees in overcrowded cells; to deny them outdoor exercise and to impose cruel collective punishment measures such as cutting off water and electricity for long hours, effectively allowing for the intensification of cruel and inhuman treatment of detainees, in violation of the prohibition of torture and other ill-treatment.
The International Committee for the Red Cross has confirmed that Palestinian prisoners have been denied contact with their families and lawyers since 7 October. Sanaa Salameh, the wife of terminally ill Palestinian prisoner Walid Daqqah, told Amnesty International that since 7 October neither she nor Daqqah's attorney has been allowed to see him or to receive information about his health condition. "I don't know if he is receiving the medical care he needs; I have absolutely no contact with him, I don't even have a scrap of information to comfort me," she told Amnesty.
Palestinian lawyer Hassan Abadi, who has been visiting at least four detainees every week since 7 October, told Amnesty International that Palestinian detainees have been denied their right to outdoor exercise and that one of the forms of humiliation to which they are subjected during inmate count is being forced to kneel on the floor. He added that Palestinians in detention have had all their personal belongings confiscated and at times burned, including books, diaries, letters, clothes, food and other items. Palestinian women prisoners in al-Damon prison have had their sanitary pads confiscated by prison authorities. According to Abadi, a client he is representing told him that when she was detained and blindfolded at Kiryat Arba police station near Hebron an officer threatened her with rape.
Spike in arbitrary detention
Administrative detention of Palestinians had been on the rise throughout 2023, reaching 1,319 on 1 October 2023, according to HaMoked. As of 1 November, this figure had increased to more than 2,070 Palestinians detained and held in administrative detention. Palestinians classified by Israel as "security inmates" are often held without charge or trial, mostly under administrative detention orders that can be renewed indefinitely every six months.
Administrative detention is a form of detention under which individuals are detained by state authorities based on secret security grounds that the defendant and their lawyer cannot review, effectively circumventing due process guaranteed for all persons deprived of their liberty under international law. Amnesty International has found that Israel has systematically used administrative detention as a tool to persecute Palestinians, rather than as an extraordinary and selectively used preventative measure.
Israeli authorities have also chosen to implement the "Unlawful Combatants" Law, a category which is not recognised by international law, to indefinitely hold without charge or trial at least 105 Palestinians from the occupied Gaza Strip, who entered Israel during the Hamas led attack on 7 October. It remains unclear how many of those are held in connection with the attacks.
Israeli authorities have also subjected thousands of Palestinians from Gaza with permits to enter Israel, mostly workers, to a third form of arbitrary detention where they were held incommunicado for at least three weeks on two military detention bases in Israel and the West Bank. Many were released, however, there is no transparency from Israeli authorities around how many are still detained.
"Israeli authorities must immediately reverse the inhumane emergency measures imposed on Palestinian prisoners and grant them immediate access to their lawyers and families. All Palestinians arbitrarily detained must be released. We urge Israel to allow the International Committee of the Red Cross to conduct urgent visits to prisons and detention facilities and to monitor conditions for Palestinian detainees," said Heba Morayef.
"Israeli judicial authorities must also impartially and independently investigate complaints of torture and other ill-treatment and prosecute in fair trials those responsible for ordering and carrying out torture."