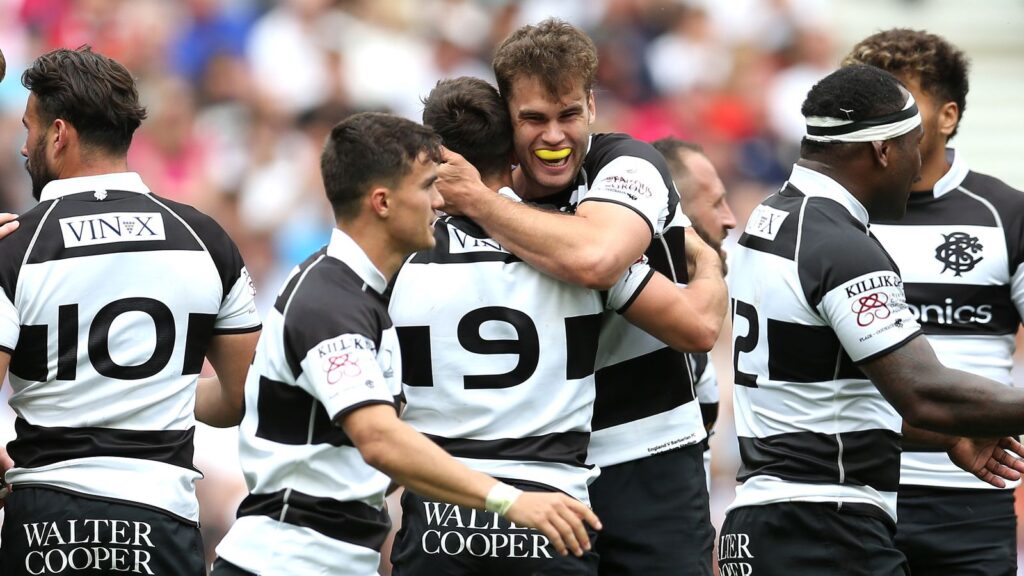 Independent land agency Walter Cooper was revealed as a kit sponsor for the Barbarians fixture against England at Twickenham on Sunday 19th June.
The Hertfordshire-based land agency signed up as the shorts sponsor for the Barbarians, whose side have a strong French influence. This is the first time a property company has sponsored the Barbarians in a competitive rugby match.
Walter Cooper will sit alongside other kit sponsors including Euronics, Killick and Co, Vin-X and The Famous Grouse.
The match, which took place at 3:40pm on Sunday, was broadcast live from Twickenham Stadium on Amazon Prime Video.
Speaking of the Barbarians sponsorship, Simon Cox, Founder and Managing Director at Walter Cooper, comments:
"We are honoured to have supported the Barbarians in their match against England at Twickenham. Walter Cooper is extremely proud to be associated with a brand that shares the same fun and adventure as we do."
Steven Berrick, Match Organiser at Barbarian FC, comments: "We're thrilled to have partnered with Walter Cooper for the England v Barbarians fixture at Twickenham. The land agency already has a strong affiliation with rugby through their work with the RPA, and we are delighted to welcome them on board as they continue to grow."
Since launching in 2020, Walter Cooper has stood out amongst its competitors as being brave and bullish, and this sponsorship highlights how Walter Cooper wants to be different. The independent land agency has worked hard to bring forward land for the delivery of much-needed housing across Hertfordshire and the South East.